Hammered Dulcimers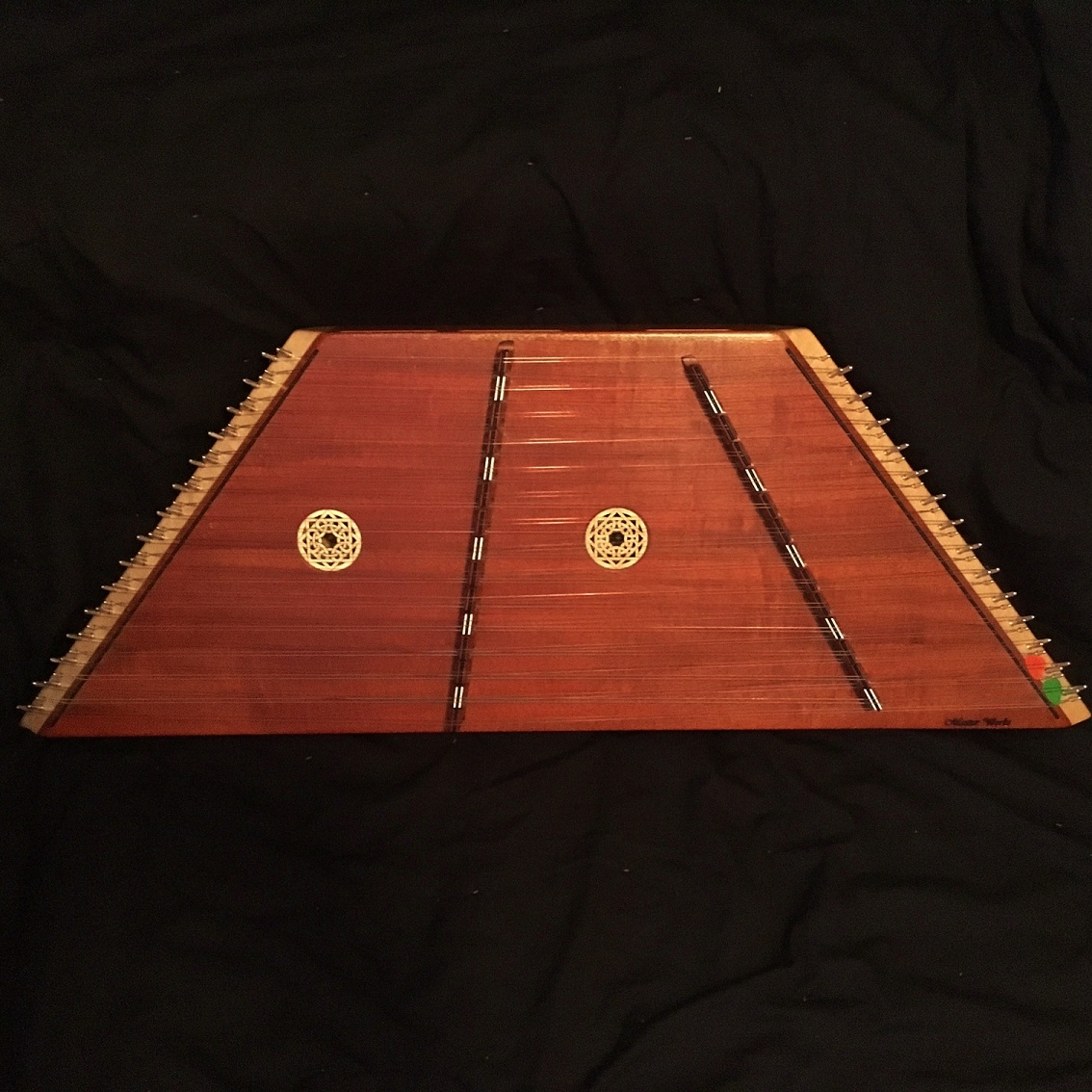 Master Works 15/14
Luke plays a Master Works (Russel Cook) 15/14 Full-sized hammered dulcimer, which he won at the Lone Star State Hammer Dulcimer Contest. He also plays a David's Dulcimers (David Lindsey) Grand and a Master Works 16/15 dulcimer.
David's Dulcimers Grand
The Hammered Dulcimer
The hammered dulcimer is a VERY old instrument, originating in the Middle-East and going back as far, in some form, to Biblical times. Many different countries around the world have instruments like the hammered dulcimer. While there are MANY diverse set-ups for the dulcimer, the basics are the same. Boxes, which are trapezoid in shape, have strings which are pulled tight over bridges that sit on the top of the box, called a soundboard. The strings are then hit with "hammers" (mallets) to produce (hopefully) music. Another interesting characteristic of the dulcimer is that it is set up diatonically, unlike a piano, which is set up chromatically. The word dulcimer means "sweet music" or "sweet song".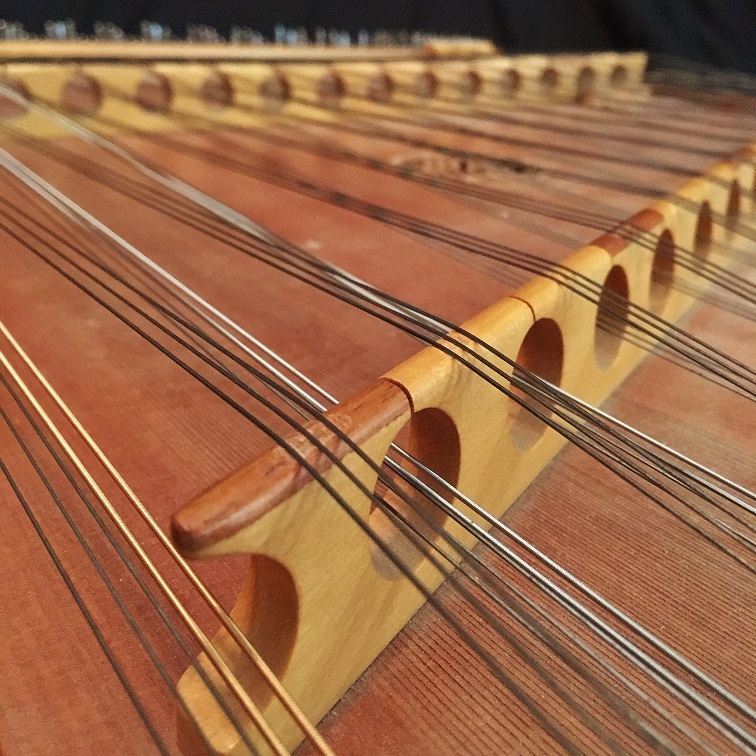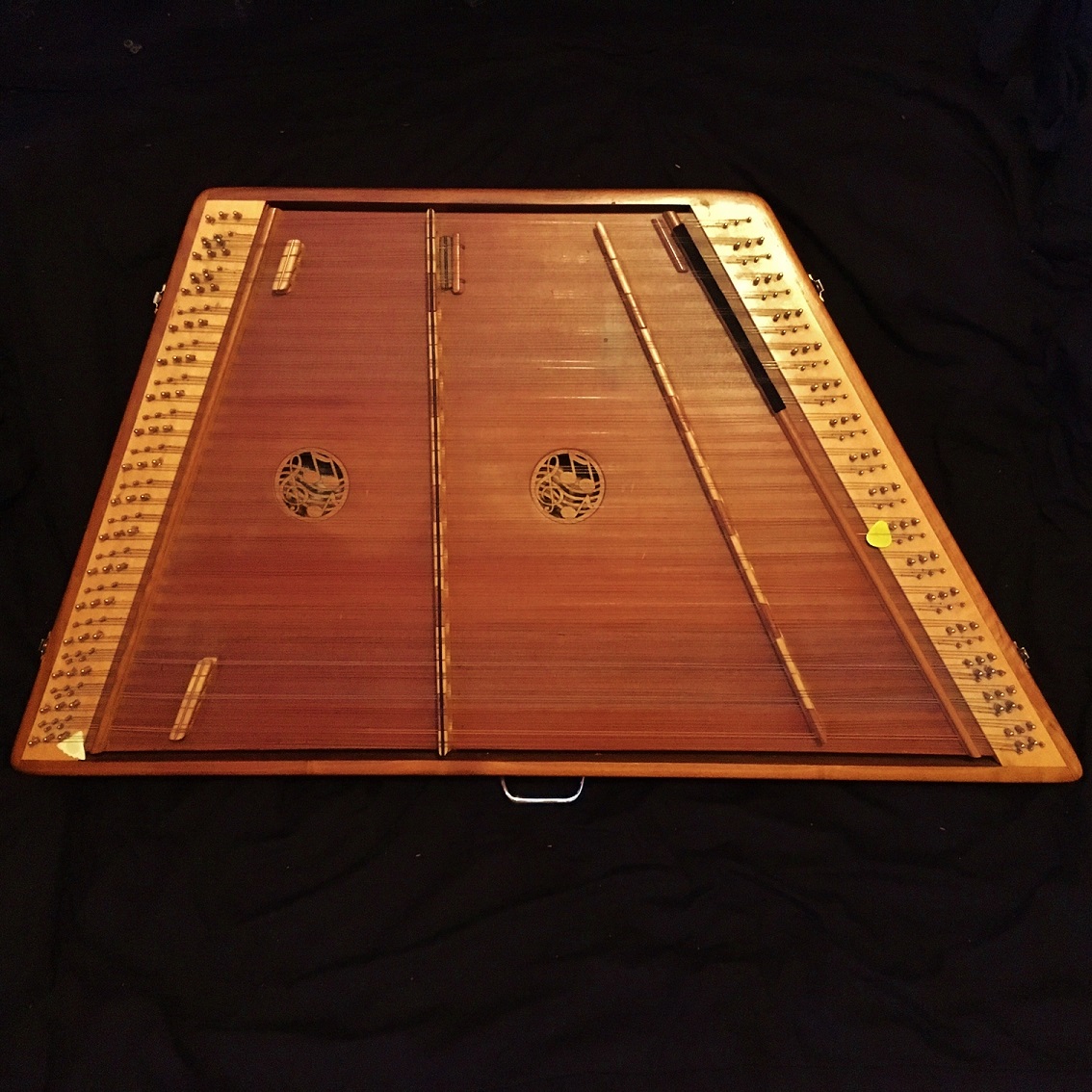 David's Dulcimers Chromatic Grand
Christopher plays a David's Dulcimers (David Lindsey) Chromatic Grand. He will also sometimes play his Master Works Ultralight (16/15) hammered dulcimer, which he won at the Lone Star State Hammer Dulcimer Contest.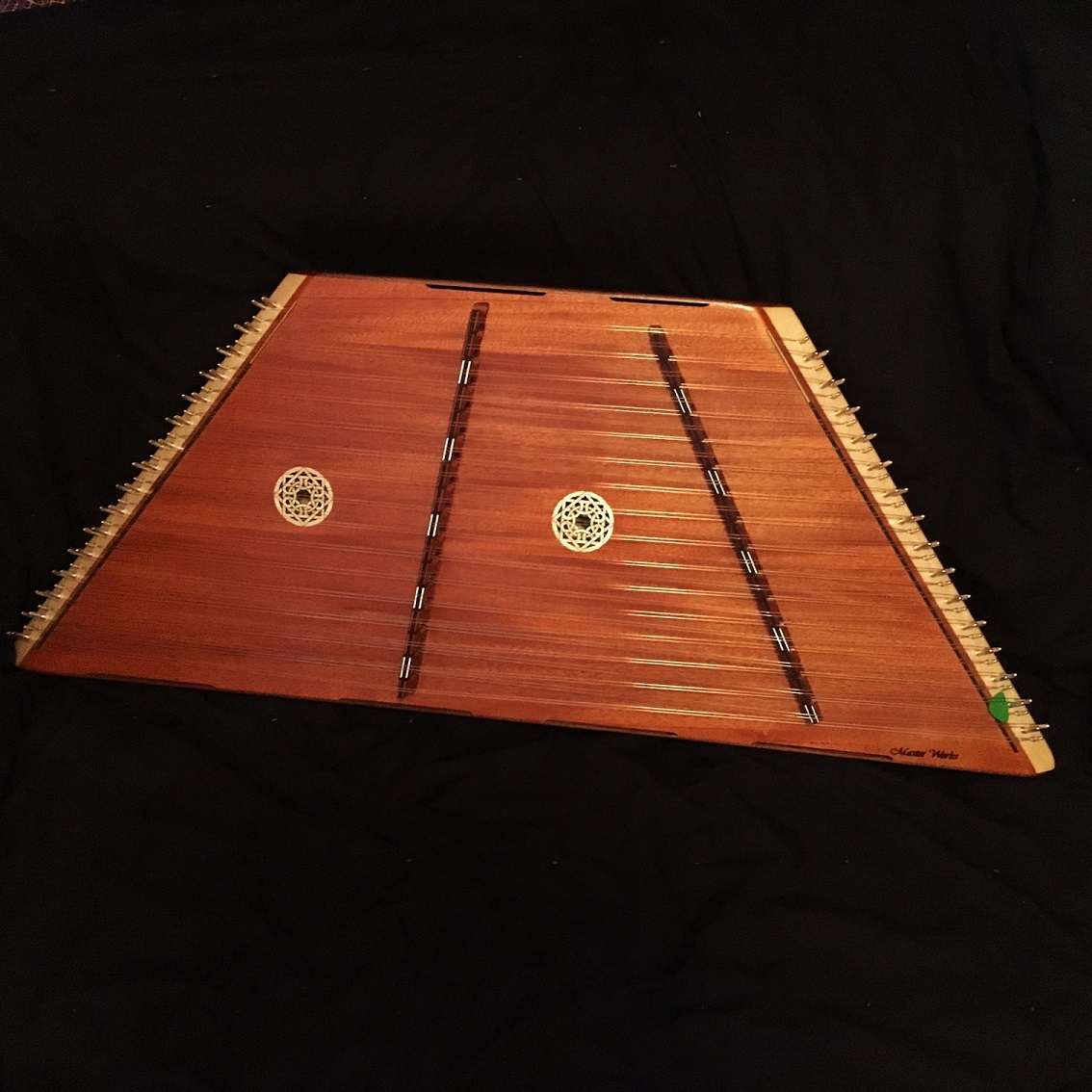 Master Works 16/15
Hammers
Christopher and Luke play with Bob Bedard Hammers (Joyful Noise Music).
Guitar
Nicholas plays a Yamaha FG-160 guitar. This guitar was given to us by a family member who wanted the guitar to stay in the family and keep making music. It also turned out to be the exact type that Nicholas had been trying to get! While an older guitar, it combines exceptional volume and powerful dynamics to make one of the best guitars for old-time backup ever made.
Banjo
Christopher proudly plays a Leo banjo. This banjo was our grandpa's banjo, and he gave it to us a few years before we started playing. This is an example of God's providing instruments even before we needed them. Christopher also proudly plays a Baldwin Ode banjo Although most clawhammer banjo players play with an open back, to provide more volume, Christopher plays with a resonator.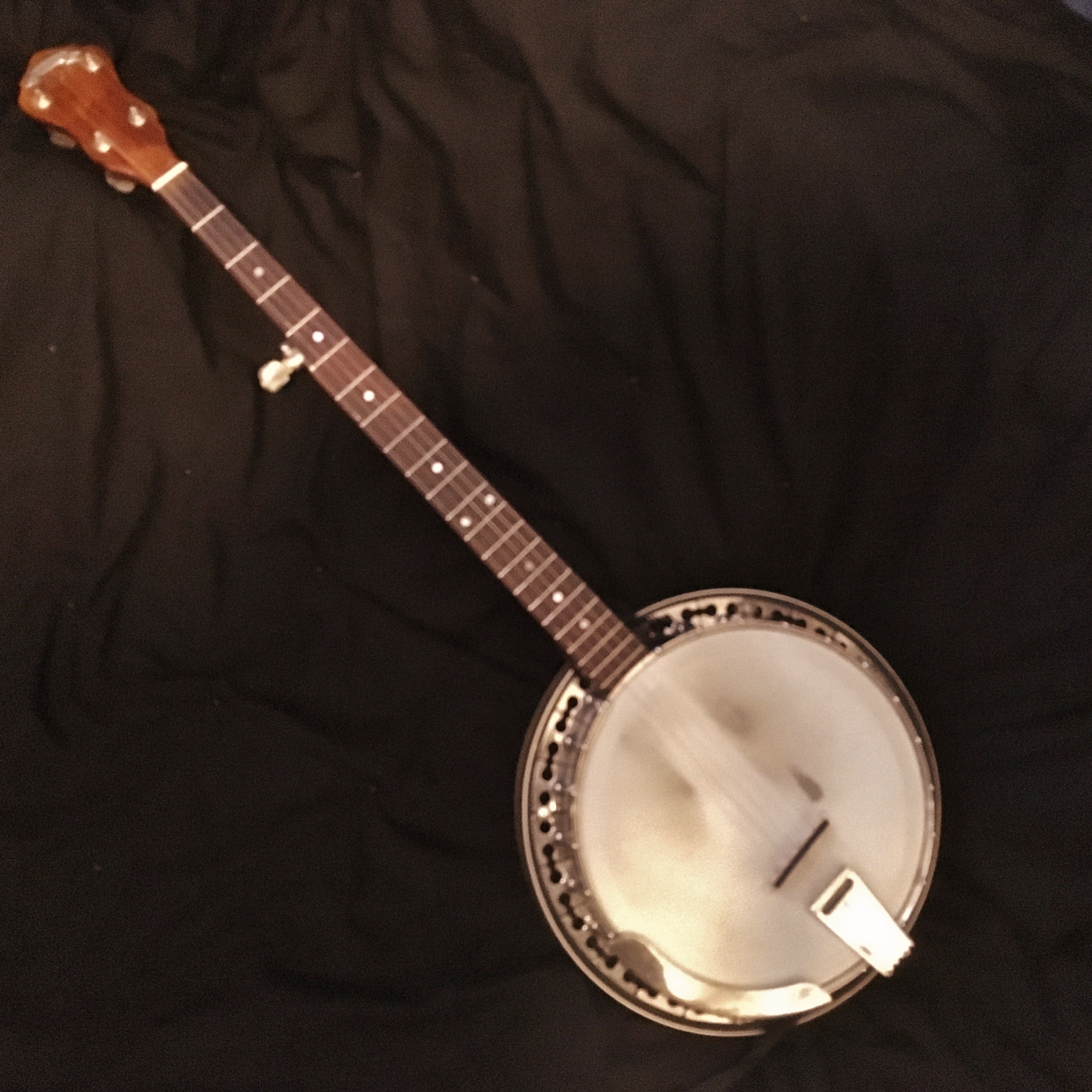 Mandolin
The band plays a Mitchell mandolin.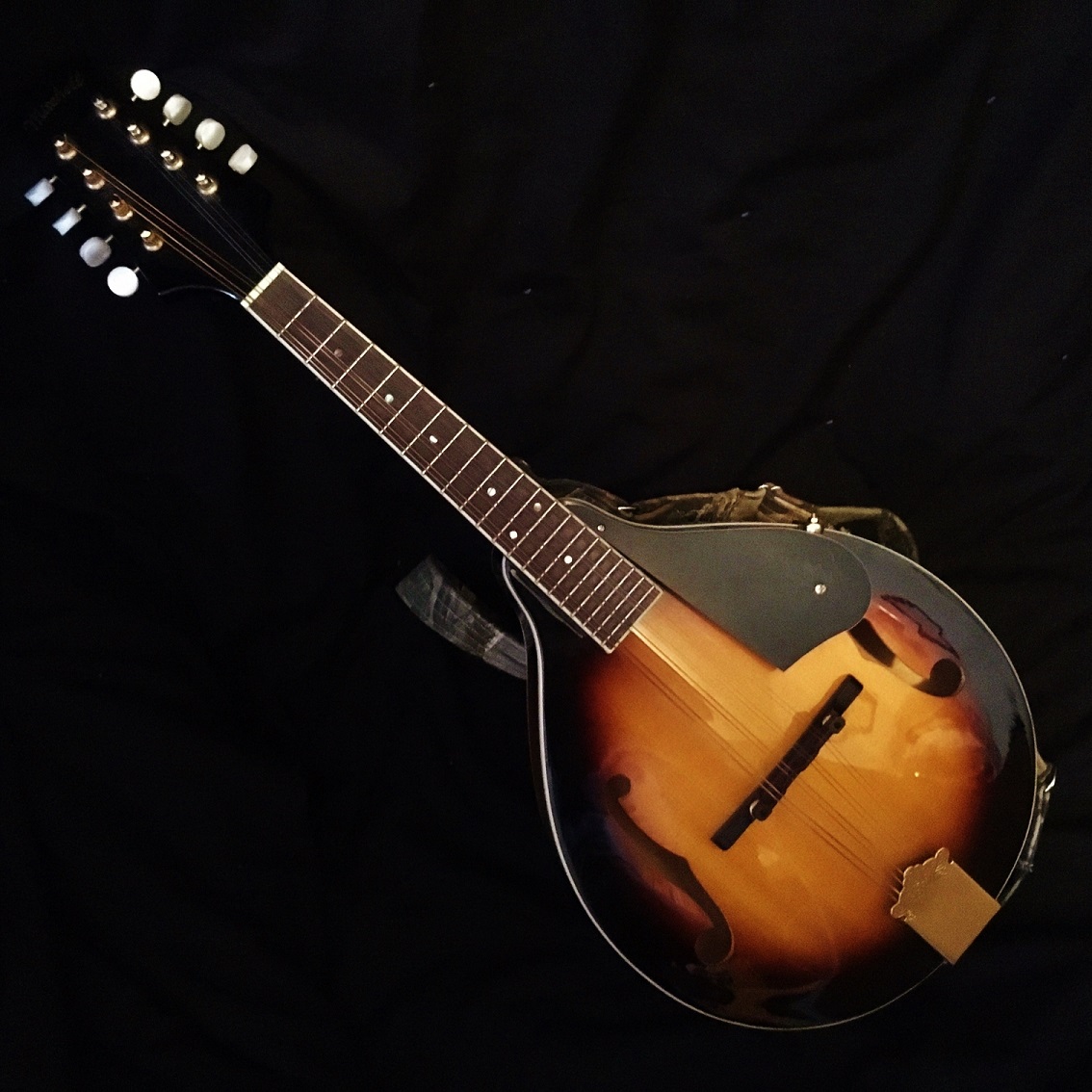 Fiddle
Joel plays a Scott Cao fiddle and another nice sounding fiddle from parts unknown.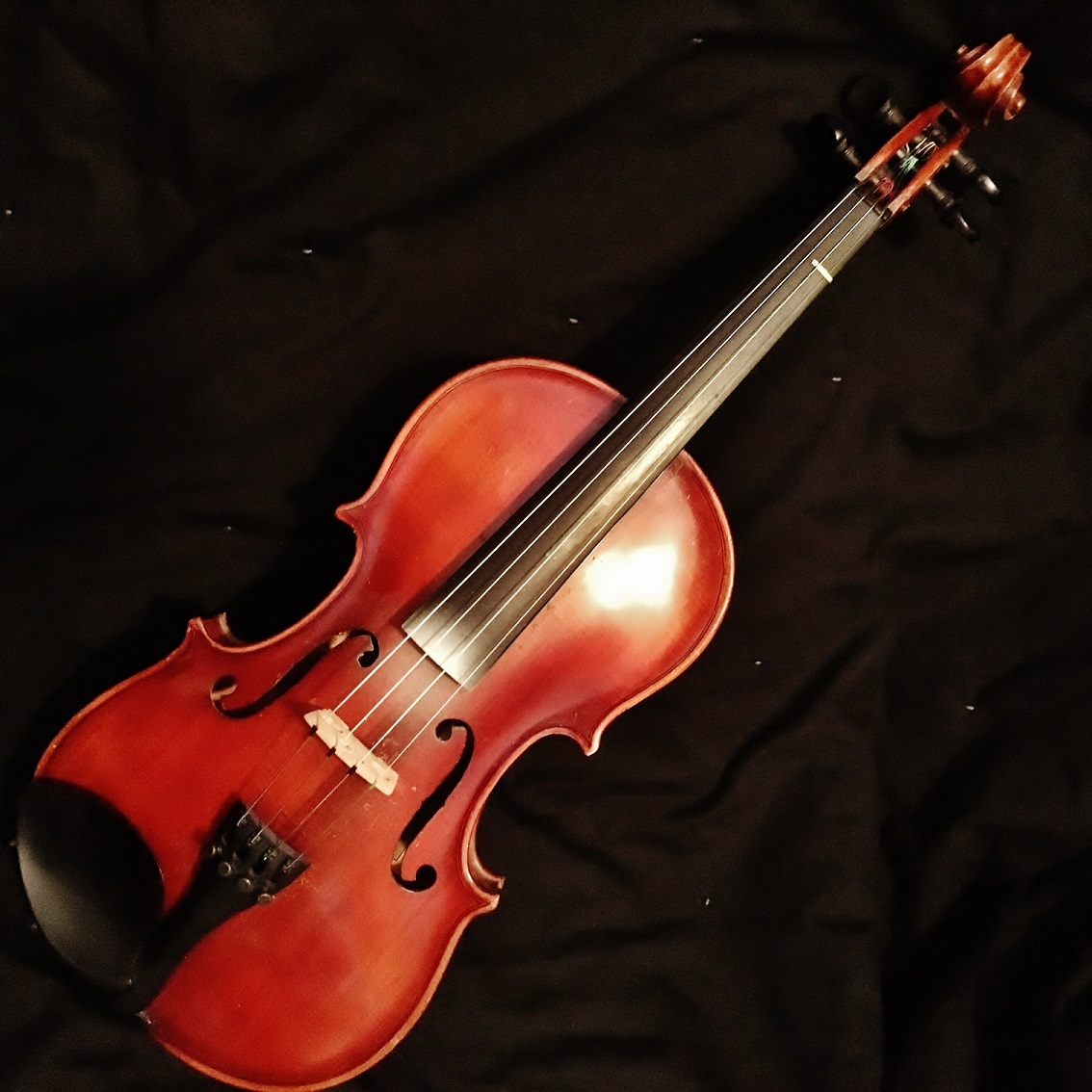 Keyboards/Piano
The band plays a Casio WK-6600, a Casio WK-200 and Yamaha keyboards and practices on a Wurlitzer piano.