Banjo
As a banjo player, Christopher is noted for his enthusiastic and slightly unconventional clawhammer playing. He has developed his own rousing and driving playing technique by spending hours working on the banjo, even when he was supposed to be doing other things! His style has been greatly influenced by the masterful Cathy Barton and the infamous Dana Hamilton.
Hammered Dulcimer
As a hammered dulcimer player, Christopher has received various awards, including 2014 Lone Star State Hammer Dulcimer Champion. He also finished 3rd in the same competition in 2012 and in 2013 finished 3rd to our other dulcimer player! He has also competed in the National Hammer Dulcimer competition at the Walnut Valley Festival in Winfield, KS. He is noted for his haunting, slow pieces as well as his powerful and driving cuts on the more up-beat songs. His style has been influenced by dulcimer masters Scott Jackson, Dana Hamilton (the first two-time National Hammered Dulcimer champion), Bill Spence, Randy Marchany, Wes Chappell, Cathy Barton, David Lindsey, Walt Michael, Tina Bergmann, and Christopher's brother Luke, our other dulcimer player.
Piano
As a piano player, Christopher was trained for many years by Mrs. Marie Graham, a masterful teacher and musician who has received three degrees in music. He is noted for his energizing piano accompaniment and his moving lead cuts. He has been under the influence of pianists such as Yanni, Fernando Ortega, Randy Marchany, Toby Stover, and Annette Lindsey.
Group Role
Christopher is the band leader and serves as the main music arranger. As band leader, he also serves as spokesperson at the group's concerts. His quick and easy rapport with audiences makes for a relaxed, enjoyable (and sometimes humorous!) experience.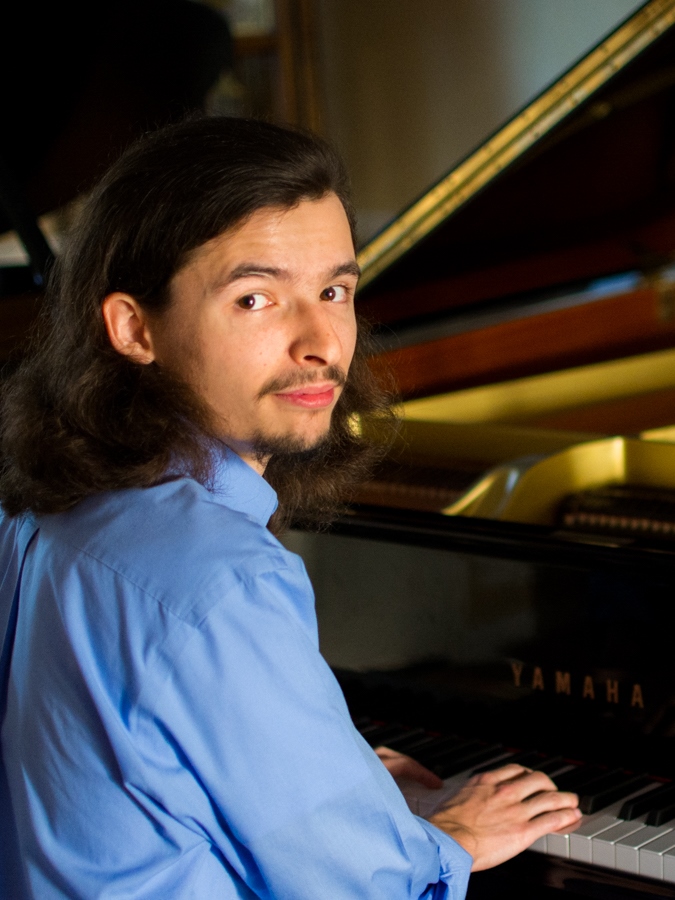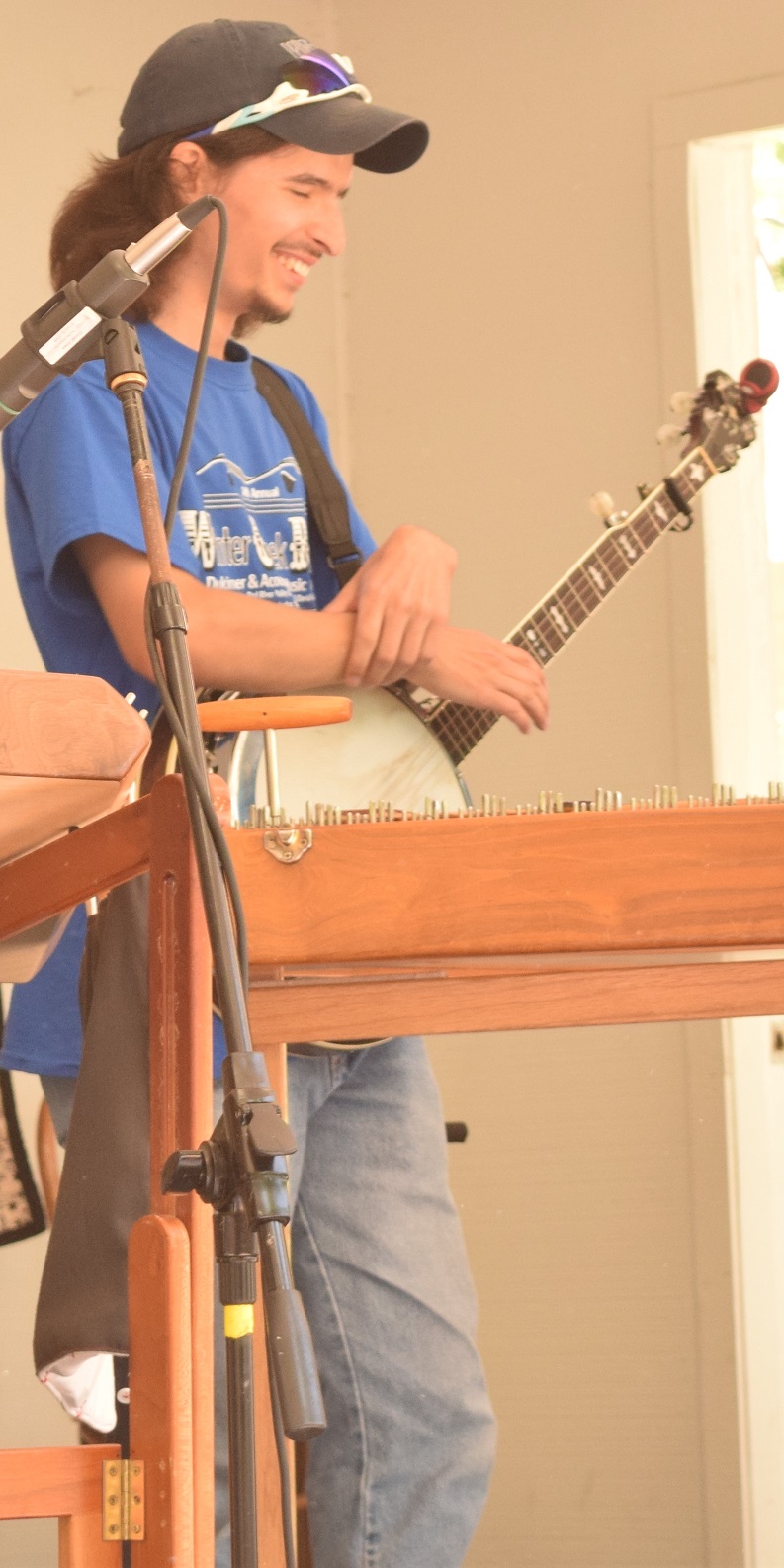 "I would play the banjo all day
if I thought I could get away with it!!"
-Christopher
Our Banjo Player